Buying a house in Albania in 2020: how much is it convenient?
---
In these times investing in real estate in Albania is a constantly growing trend.
There are many reasons for this choice, from lifestyle, infrastructures, then to tax breaks. In fact, it is no coincidence that the companies managed in Albania by foreigners are increasingly numerous, witnessed by the agencies that show that more and more foreigners, mostly of Nordic origin, are attracted by the possibility of a cheaper life. This is why more and more people are choosing to invest, buy a second home or move, alone or with their family, to the land of the Pelasgians.
Among the various reasons certainly includes the possibility of buying a property near enchanting coasts, with clearly competitive prices, when compared with Europe, around 30,000 / 40,000 euros. Secondly, another reason that makes it such a popular choice is its geographic location. Corfu, for example, is within walking distance of Saranda, as well as destinations such as Croatia and Montenegro can be reached with great ease.
Let's talk about the cost of living. It is true that there has been a small increase compared to previous years. But the latter does not in any way affect the fact that tourists can relax and enjoy their holidays without spending excessive amounts. Making a comparison with Italy, the cost of living in Albania is 47.86% lower, while rents are 61.79% lower than in Italy (average data for all cities) ".
Who are the buyers?
By making specific reference to what the study agencies of the territory report, it seems we can identify a strong growth in real estate investments by retired foreign citizens. Another category of buyers is that of real estate investors, those who seek to earn from purchased properties located near the coast, benefiting from the increase in prices in the summer.
It is a good investment! There is no doubt that in the summer it is possible to make the properties profitable, obtaining a substantial income from rent or resale. This is why it is not surprising that real estate investments concern not only popular destinations, such as the "traditional" Saranda, Himara or Tirana, but also cities such as Valona, ​​Lezha and Durres.
Among the best destinations in Albania, the most popular and the best destinations are: Tirana, Saranda, Vlora, and even cities such as Durres, Ksamil, Dhermi and Shkodra. Cities such as Vlora and Saranda represent the tourist destination par excellence. The ideal place, therefore, to buy a second home for the holidays or a property to rent.
In Tirana, on the other hand, where the majority of the population and business activities are concentrated, tourists flock to the streets of the "block" (area of ​​clubs and restaurants) making it one of the most coveted and popular places for buying a property.
Let's do some reflections on why investing in property in Albania:
From a geographical and purely strategic point of view, today the position of Albania is considered very interesting as it acts as a bridge between Europe and the Balkans.
The maritime accesses are from the port cities like Durres, Saranda, Valona and Shengjin! The port of Shengijn, the northernmost of Albania's four ports, located only 10 miles from the Montenegrin border, is one of the deepest in the Mediterranean. It must be added that investments in infrastructure are growing and this will allow an improvement in the connection not only within the country but also with neighboring countries.
Another advantage concerns the cost of labor, we can say that today in Albania the cost of labor is among the lowest in Europe, on average € 350 per month, and this represents a huge incentive for companies.
But that is not all. The Albanian tax system is very favorable, companies are required to pay 15% tax and for those who decide to invest in 5-star hotels, the tax is 6%. As regards small businesses, we can say that the tax regime is even more advantageous. In this regard, it should be emphasized that the Albanian tax system does not place any discrimination between workers and investors, be they Albanians or foreigners.
For investors interested in opening a company in Albania, the process to follow is simple and fast and, in some cases, in fact, it only takes one day at a cost of less than € 1. To date, more than 600 companies are managed by Italians. In general, this constantly growing country has long since become a destination for specialized personnel, such as cooks and doctors, who find satisfactory working conditions here.
Buying a house in Albania: yes or no?
---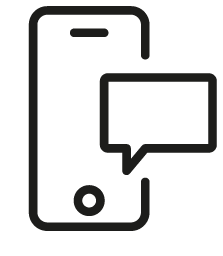 Get in touch
Whatever your question our global team will point you in the right direction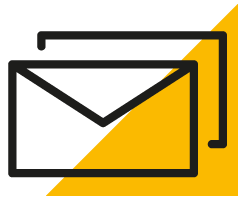 Sign up for HLB insights newsletters